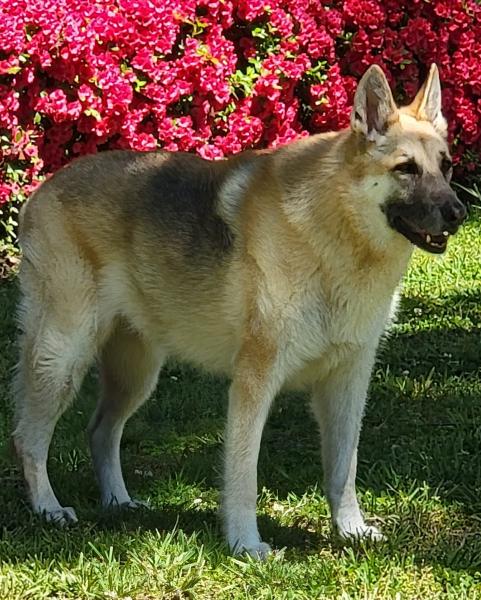 Female GSD 12yo
I have a female GSD 12yo that has been through a lot in 11yr 4mo since she adopted me! She recently went through a diet change and stopped eating her regular food of 6yrs. I went through several high quality brands before breaking down and cooking myself. She has been doing well with homemade food but I wanted to add more quality to her diet. After research, I came across BARF and started with 6# of Land and Sea Chubs. She absolutely loves it! Like most GSDs, she had her issues with skin/coat and occasional skin abscess. After starting on BARF, those have reduced in size or have completely gone. Her base food intake has reduced after adding just 8oz of BARF. A patch of top coat fur has returned. Her digestion has improved based on her bowel movements. Her energy level has improved. I hate that I did not find BARF earlier in her life.
- Brian L, Kannapolis, NC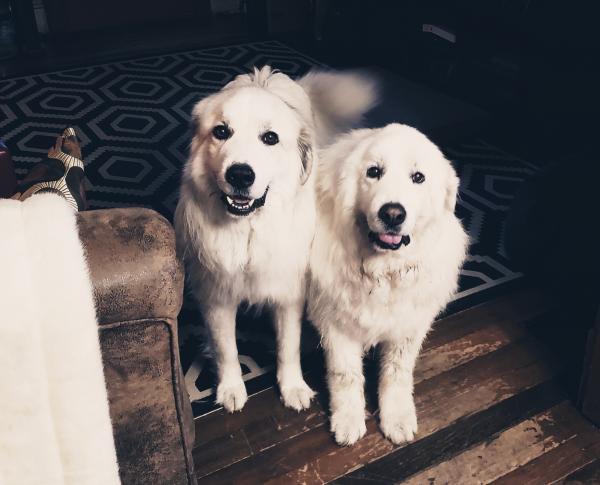 Ragnar and Rowan Approve This Testimonial
Both of our rescued Great Pyrenees had extreme issues with Inflammatory Bowel Disease. Because of this condition, inflammation throughout the body was a huge issue for both of them. Not only could we not deviate from the dry kibble we were feeding but even a single changed treat would result in gut trauma. Both dogs also suffered from joint concerns, our 3 year old female (Rowan) had to be on anti-inflammatory drugs to control for pain and over the course of 6 months we watched the mobility of our 7 year old male (Ragnar) decline dramatically-- so much so, he required assistance to get up from tile or hardwood floors. Dr. Ormston from ACES (All Creatures Every Spine) recommended the BARF World product. We were ready to try anything, but were so fearful of the gut distress the food change would cause. We started with a slow transition, and at both the Vet and company recommendation, utilized the E-BARF Plus powder to aid in the diet transition. Within a few days it became clear they had ZERO gut distress and we did a full transition. Within 2 weeks we completely eliminated Rowan's anti-inflammatory drugs. Within 4 weeks we saw a dramatic change in Ragnar's hip and leg strength-- he showed NONE of the weakness and his mobility was better than when we had first adopted him at the age of 4. As an added bonus we saw both their energy levels rise dramatically and improvements in not only their coats but also teeth, breath, and their ears as their allergies seem to have disappeared. I highly recommend not only this product, but the support of the entire BARF WORLD TEAM. This has made ALL the difference in all our lives and we are forever grateful!
- Brigitte B, Hewitt, TX
Excellent company
Was referred to BARF by my last dog's chiropractic vet. They have been so helpful and patient to answer questions. My TiffySue had become so poorly that this was all she would consistently eat, and it was helping her. Unfortunately, her degenerative nerve condition also aggravated her heart murmur out of control and she had to be put to sleep. BARF called to check on her and were so sweet. Even sent a card. I now give this to my two mini-schnauzer puppies, and they love it. They are healthy, eat less, have tons of energy, and life is good. I'm a repeat customer and getting family members in on ordering, too.
- Amy W, Hewitt, TX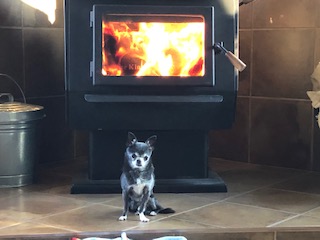 Fixed Digestion
Thank you for your wonderful pet food and your genuine concern. My little chihuahua has suffered digestive problems and been through many diets. I am happy to tell you I have not caught him throwing up anymore. That was a daily occurrence and he is so tiny. Your pet food has so far given me optimism for his health. -Kristin
- Kristin S, Big Lake, AK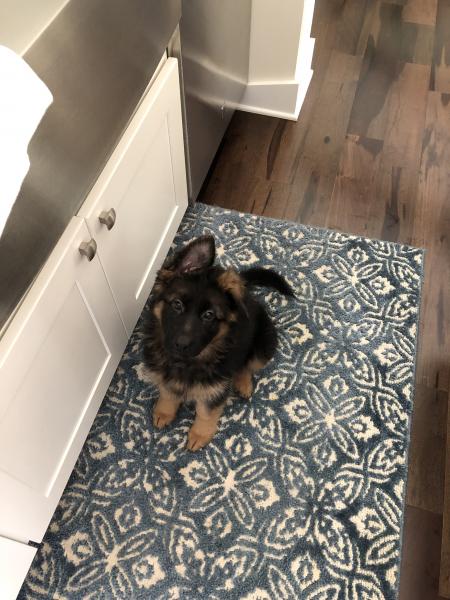 Raising a Healthy fur baby
From her first day home at 8 weeks old, Anja has been a BARF baby! The vet calls her a poster child for raw feeding! I credit the food! BARF is a wonderful balanced product that provides her with the energy, immunity and dietary requirements for a healthy happy growing puppy. And she loves it!!!! Especially the new "Land and Sea" formula. Raw feeding isn't easy but BARF products make it ALMOST effortless. So from 8weeks to 2 years old she has been a BARF baby. And she will be one as long as she is with me on this earth. I will say that once.... only once.... we were forced to feed a different food for a couple of weeks due to being away, biggest mistake ever. Within 3 days of eating the other food she began to scratch and bite at her skin. Her skin became dry and her coat lost all its sheen. Once home, she went back on the BARF diet and within a week her skin was clearing up and her coat looked like a coat and not a dirty rag. So never again! Try it and you can see the difference in your fur baby for yourself!!!!!!! Tracy S. And Anja. Knoxville Tennessee
- Tracy S, Louisville, TN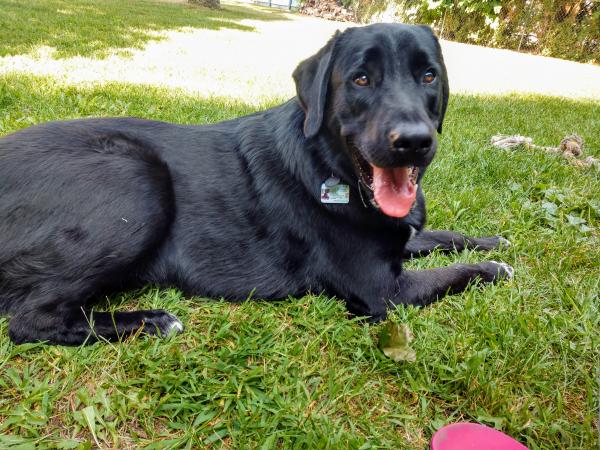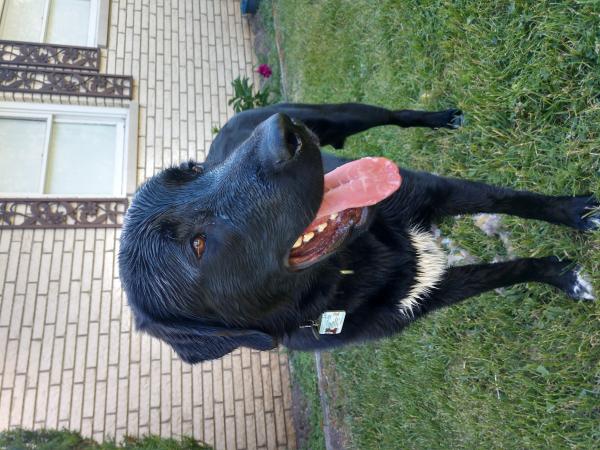 Super picky pup approved!
I rescued Hudson a Newfoundland Lab mix at 11 months old. He was on Royal Canin Kibble. He didn't eat for the first week I had him, after that he'd eat a tiny bit, maybe and only after it was topped with a different topper every day. He hated meal time, and so did I. So many tears shed (all mine) over his not eating. I tried several different types of kibble, canned and fresh food. Nothing worked. Then I found Barfworld. And he's been eating it frozen (doesn't care for it soft) for every meal since April 2020. He's very healthy, great checkups, good teeth! His dry skin has gotten much better, allergies are better, and his poops are so much smaller! I tell everyone about raw food and Barfworld!
- Aubrey B, Jackson, MI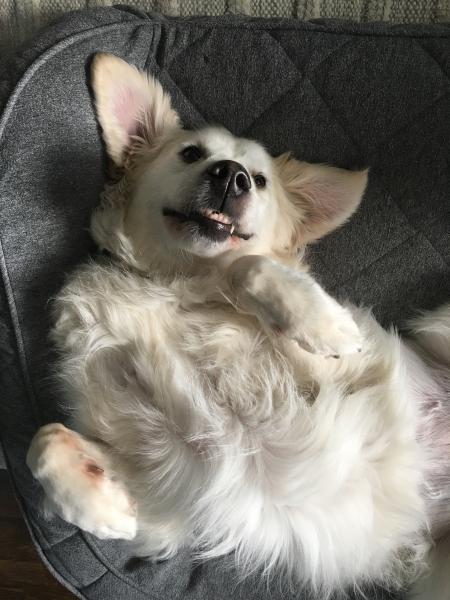 Very Happy Dog
We turned to BARF 4 years ago to stabilize our newly rescued English Cream Retriever. And it solved her digestive and allergy issues and she LOVED the food. Due to multiple moves and work travel schedules, we had to switch to a locally sourced freeze dried options. They were fine, but we had been noticing increasing bad breath and inconsistent bowel movements (higher volume and terrible odor). Now that we are settled in one place and no longer traveling, we have switched Ella back to BARF after a 2+ year interval, and within 2 weeks her breath and bowel movements are noticeably better. Additionally, she is even more excited about meal time, which we didn't think was possible.
- Rebekah C, Atlanta, GA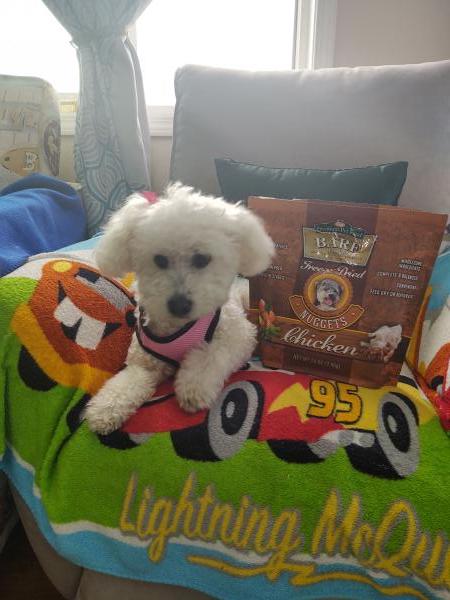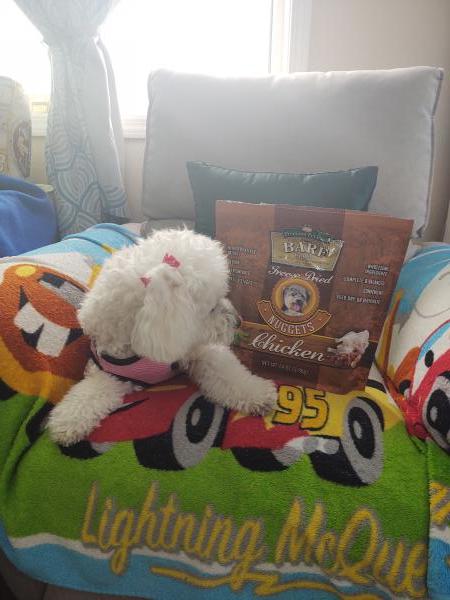 My humans love me
Hello mine name is Lucy. I am 14 years young. About a month ago I convinced my humans to buy the Freeze Dried Chicken nuggets. I had been eating kibble for most of my life. It was fine for a while but I started getting upset tummy and could feel my energy was not like it use to be. I was taking an antacid pill twice a day to keep my tummy from acting up. I chalked it up to old age. Since my humans started feeding me Barf I feel like like a puppy again. I have so much more energy and I no longer need to take my antacid pills. I am back to walking 4-5 miles a day and I have energy to spare. I would highly recommend you convince your humans to switch to Barf. It will make you feel great!
- Paul H, Hollister, CA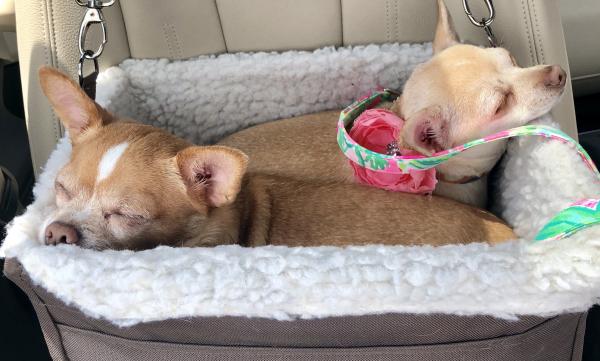 shes a young, happy puppy again!
My older chihuahua had become grumpy, she was sore and most of the time wouldn't even get out of her bed. She could barely make it up and down the stairs. A friend recommended BARF, I figured it wouldn't hurt to try it for a couple months. This food has changed my dog's life! She is like a young happy pup again, running, playing, exploring. I would have never believed just a food swap could make such a big difference. It has been the most amazing thing to see! Please do not hesitate to give BARF "a try" .... I'm a forever customer... seeing was believing in my case. I love my fur babies, they deserve to be happy and healthy, and with BARF they are!
- Brooke B, Summerville, SC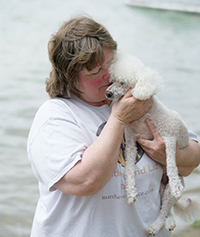 Vet Recommended
Two years ago I came on the Barfworld website to see if liver sprinkles were still available. My 15 yr old cat Bubbs had been put on prescription food for kidney disease, she would not eat the food. To my surprise and delight I discovered Barfworld now had freeze dried food for cats, so I bought a bag to give it a try. Just as with my bichon Angel, Barfworld saved my cat, Bubbs! Bubbs transitioned to the food easily, some days she eats better than others but most times gobbles her food. Two years ago Bubbs kidney values indicated disease, just last week her blood work indicated her kidney values have NOT changed! Unheard of with a cat not on fluids and prescription food!!!! Also, Bubbs looks great! Within several weeks of her switching to barf, she gained muscle mass and weight! Looking at her no one would know she is an elderly cat with kidney disease and I attribute this directly to her Barfworld food!!!!! Thank you for loving pets and making them live healthy lives with the food they eat!!!! In addition, our Tilly used to have an accumulation of gas that would make her sides protrude and she looked fat, no medical reason was found yet once switching her to BARFworld she has lost the gas and her sides look like a normal body. Misty has heart disease, but since eating Barf she is fit and happy, no one would know her heart is sick! No vet near me attributes my pets' health success to their food, I guess doctors don't know everything!!!!! Tillie and Misty always lay together. Bubbs wants to be an only child:) Karin and Kristopher Schermerhorn
- Karin S, WATERFORD, MI
Tummy Troubles
Leisl has had tummy troubles ever since we got her three years ago. We thought she was just a picky eater, but then discovered that she was getting colitis-type infections that required trips to the vet and antibiotics. We tried every kind of food out there, including grain free, without success. She would sometimes go several months without an infection, but eventually she'd end up back at the vet. A good friend recommended we look into the BARF diet because her dog had such good success with it. Leisl's been on the BARF diet for almost a month. She loves the food and has done very well with it so far. We are very hopeful that this is the answer to our doggy's tummy troubles.
- Sheryl M, Sanger, CA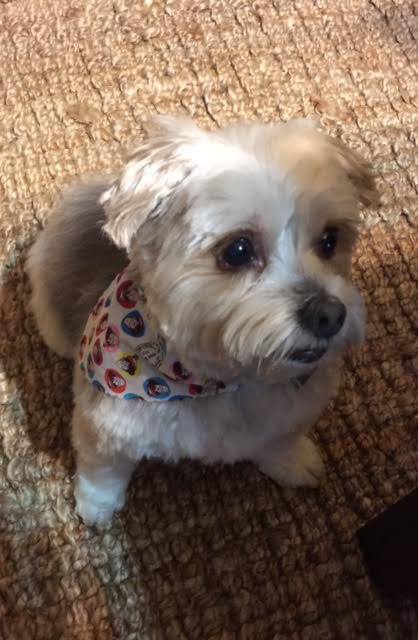 Feel very fortunate for this diet
Bentley was diagnosed with Pancreatitis in Oct. 2015. I did a lot of research on finding ways to treat this and his weight issue. I had him on some other diets that weren't working. I feel very fortunate to have found this product. He has been on this for little over a month and he is doing fantastic. His weight is down and I will be taking him to his Vet in June to have is blood work done to see what his levels are. I do believe they will be much better than they have been as I can certainly see how well he is doing and how much more active he is on the BARF diet!
- Robin R, MYRTLE BEACH, SC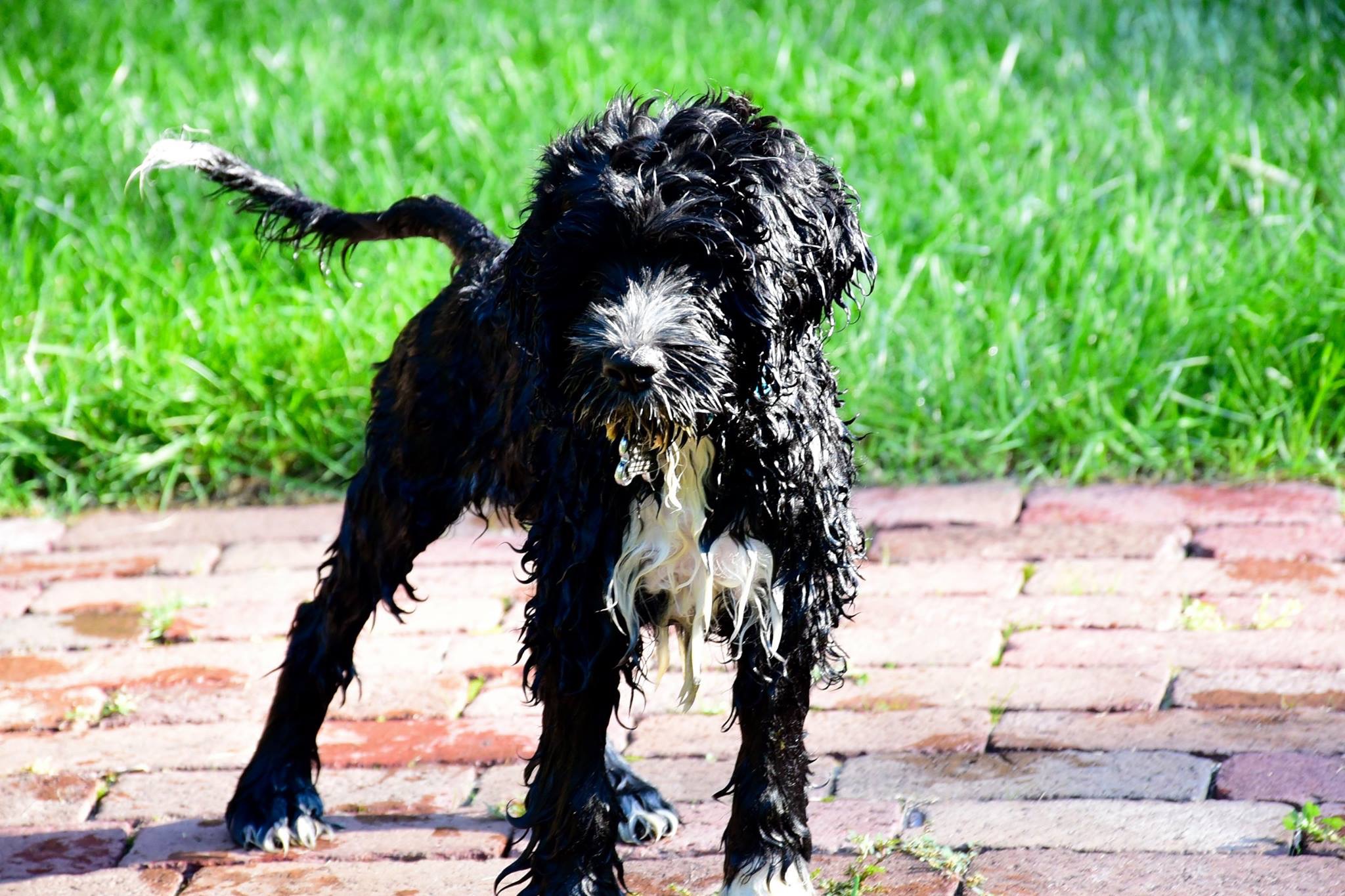 The 90 day challenge
This is our new puppy Otis!  We committed to Barf for 90 days but weren't sure for the long haul. We now are officially committed.  Very easy, convenient and Otis loves it.  Great customer service.  Better yet as a physical therapist, I totally believe in proper fuel. We love Otis and want him around for a very long time. Thanks to Mariposa Portuguese Water Dog's - David Swank for introducing us to the raw diet and Barf World. Otis is a very active Portie who loves his raw diet. We love the convenience and customer service and the benefits of raw
- Deanna M, Whitehouse, OH
BARF gave Daisy the protection she needed
My goldendoodle, Daisy recently started dog agility training and she's just flying through those hoops. It's hard to keep up with her! She\'s been on the BARF diet since she was a puppy. After my last two golden retrievers were diagnosed with cancer, I decided I had to do something to protect Daisy from the same fate. So I started feeding her the BARF Diet. She is doing so well on it that I'm now in the process of converting my Bengal cat, Kitty to the BARF Diet as well.
- Sharon G, Arvada, CO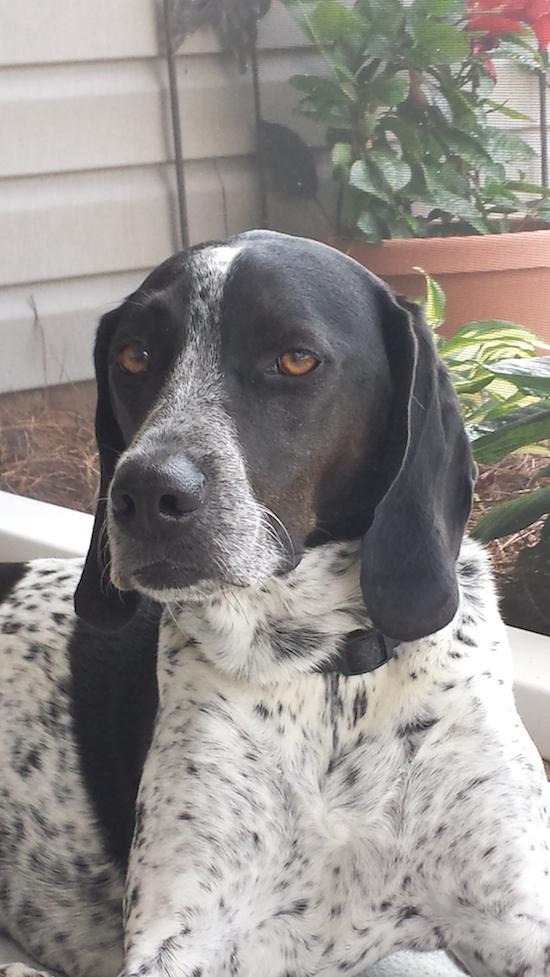 Dolly is a BARFer for life
Dolly is our rescue. She would have mild seizures every 2 weeks or so. After being on BARF for a while, the seizures have been less frequent. We haven't had one in 6 months! They are BARFers for life.
- Robin C, John's Island, SC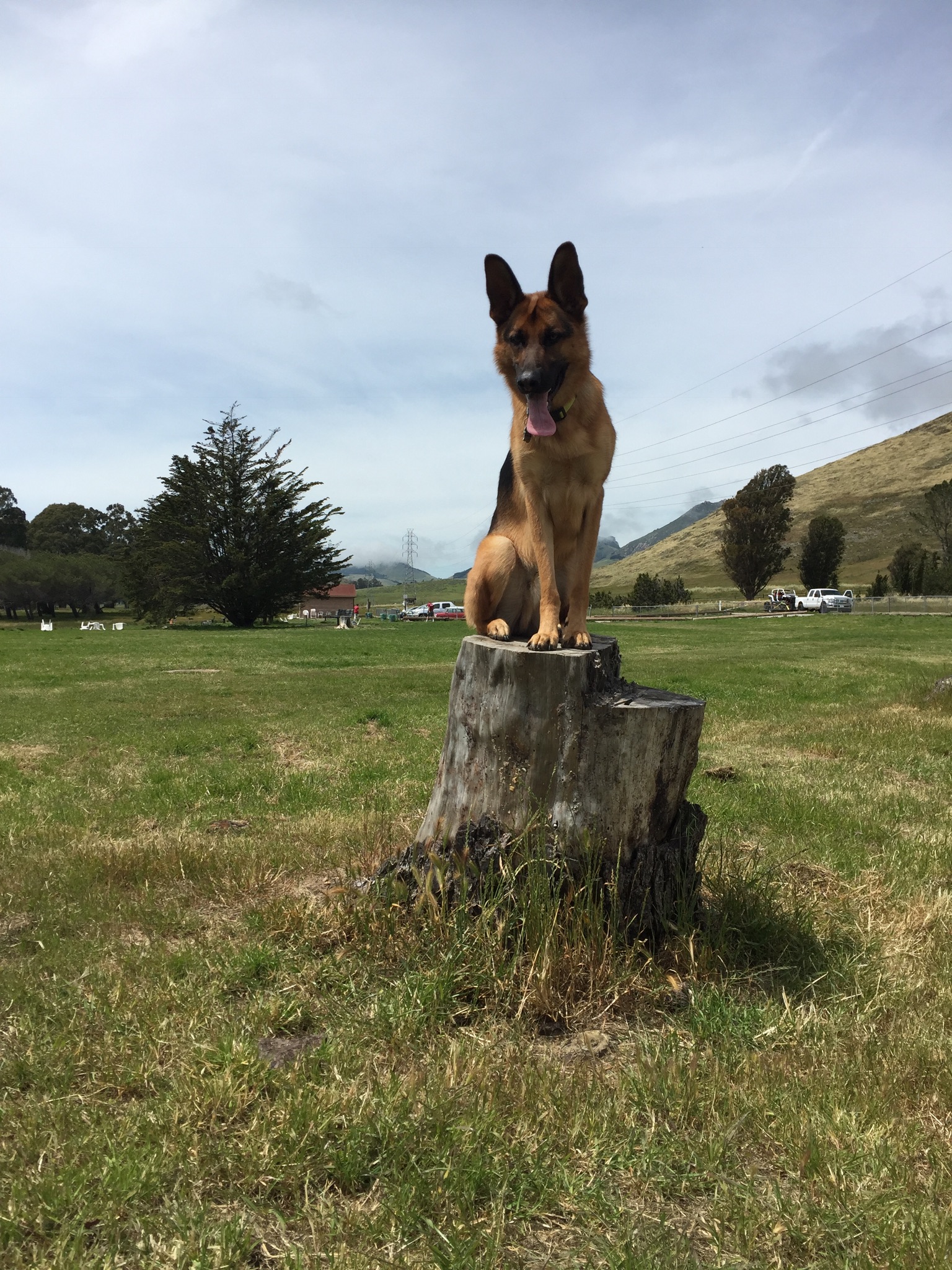 I'm recommending you to EVERYONE!
I'm recommending you guys to every dog owner I know. I really appreciate the feedback - this is awesome customer service! I have noticed he drinks a lot less water, has less gas and is panting less. It's a pretty profound change now that I really consider all the variables.
- Thomas D, Morro Bay, CA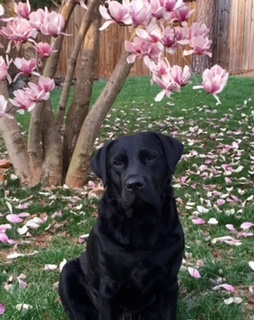 Thank You BARF World!
Your hard work on balancing the perfect diet has made a significant difference to my fur baby. We have a beautiful, sweet English black Labrador named, Camie. At age 18 months old she began to experience fur loss on both sides of her body. Our vet suspected a food, hormonal or environmental allergy and we start with changing her diet. After trying a few different dehydrated, grain free brands, with no result, we decide to contact her breeder to see if they had seen or heard of fur loss on any of their labs. She asked me about the food and treats I was giving Camie. To my surprise Everything I was giving her was high in starch and sugar which, as a result, contribute to a yeast infection on her skin and inner ears. My poor little girl was losing fur, itchy, with a dull/course coat and had an ear infection! Our breeder highly recommended that I switch to BARF raw food and explained all the ingredients and benefits. I immediately called the friendly staff at BARF World. A Raw Food Specialist explained how the shipment would come in a Styrofoam container on dry ice and that I have the option to place orders online at my convenience. At first I thought, "This isn't going to work". We live in an RV full-time, are rarely in the same location (not to mention the limited freezer space) and sometimes lack Internet service. Well, let me tell you...they make it simple!! When I don't have Internet service or have a specific delivery location, I call the friendly team at BARF World and a Raw Specialist takes care of me! They are always very kind, helpful and never miss an order. Two days later, I received my first order. I couldn't wait to give Camie her Juicy Lamb Patties. Of course, she loved them right away! We call them Her "hamburgers". She gets so excited, sometimes I swear her tail is going to wag off! With in six months Camie's fur grew in thick, shiny and soft. She no longer is itchy and her ear infection is gone. Finally she is healthy, happy and back to being as beautiful outside as she is within. Thank you BARF World and staff! Tania, Mike and Camie K.
- Taunia K, Sapphire, NC
Our family is hooked on BARF.
The reason for us being hooked is quite clear- our previous dogs were street dogs and we spent thousands of dollars having growths removed from them. We took them to the holistic vet and told him about our experience with the cost of growth removals and he told us \
- Rebecca L, Miami, FL
We have more energy now
Since we switched them over to the BARF diet, Lily and Daisy have more energy. We needed Daisy to lose some weight and she is now starting to lean up. As a rottweiler, she is supposed to have that hornet's waist and barrel chest and she is definitely getting her figure back. Daisy loves the food- just loves it. They'll always be on this diet!
- Rhonda L, Essex, MA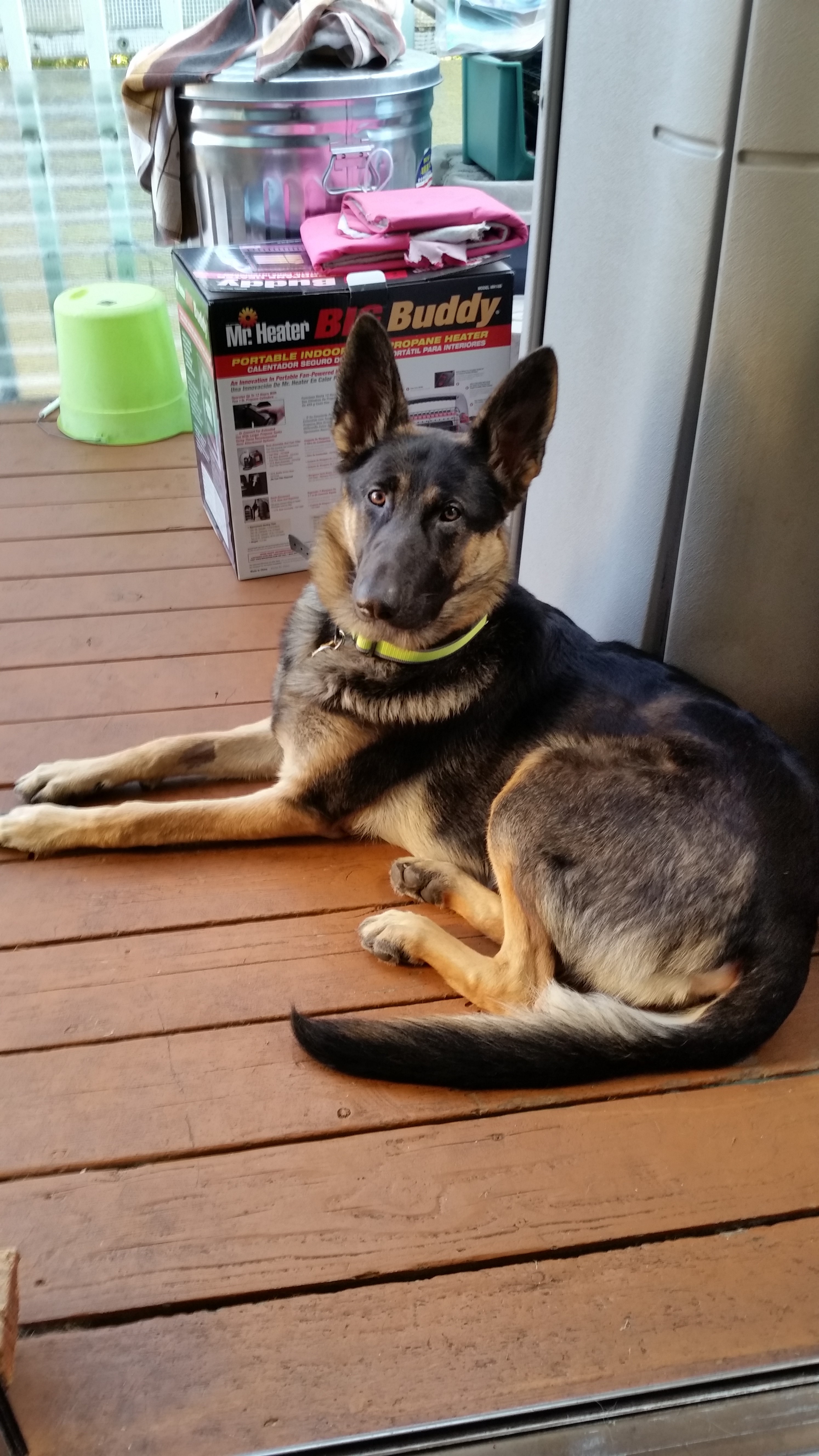 Feeding is super easy
I am absolutely thrilled I can keep the freeze-dried nuggets in the pantry. My German Shepherd loves it and can't get enough! We have already gone through the one bag I ordered to try. You guys are so helpful!
- Connie S, Tacoma, WA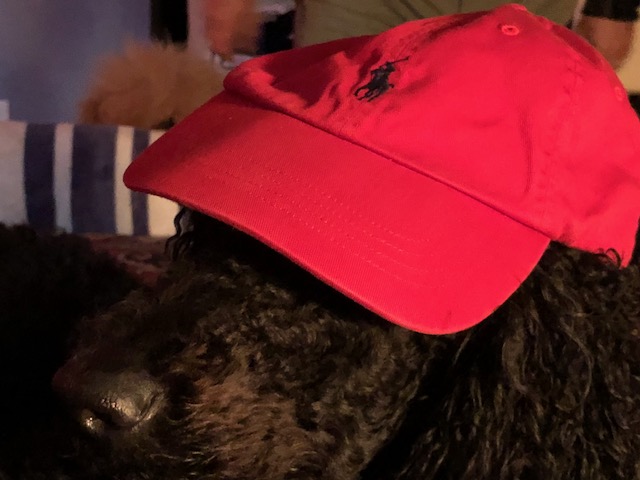 BARF healed me
My Standard poodle blackjack has had chronic ear issues for over a year. After talking to a raw pet food specialist at Barf I decided to only give him raw food. It's been just three months now and there has been tremendous healing in his ears. I had been using a combo of Barf and high end kibble. For him eliminating all kibble was required for healing.
- Marsha C B, Santa Barbara, CA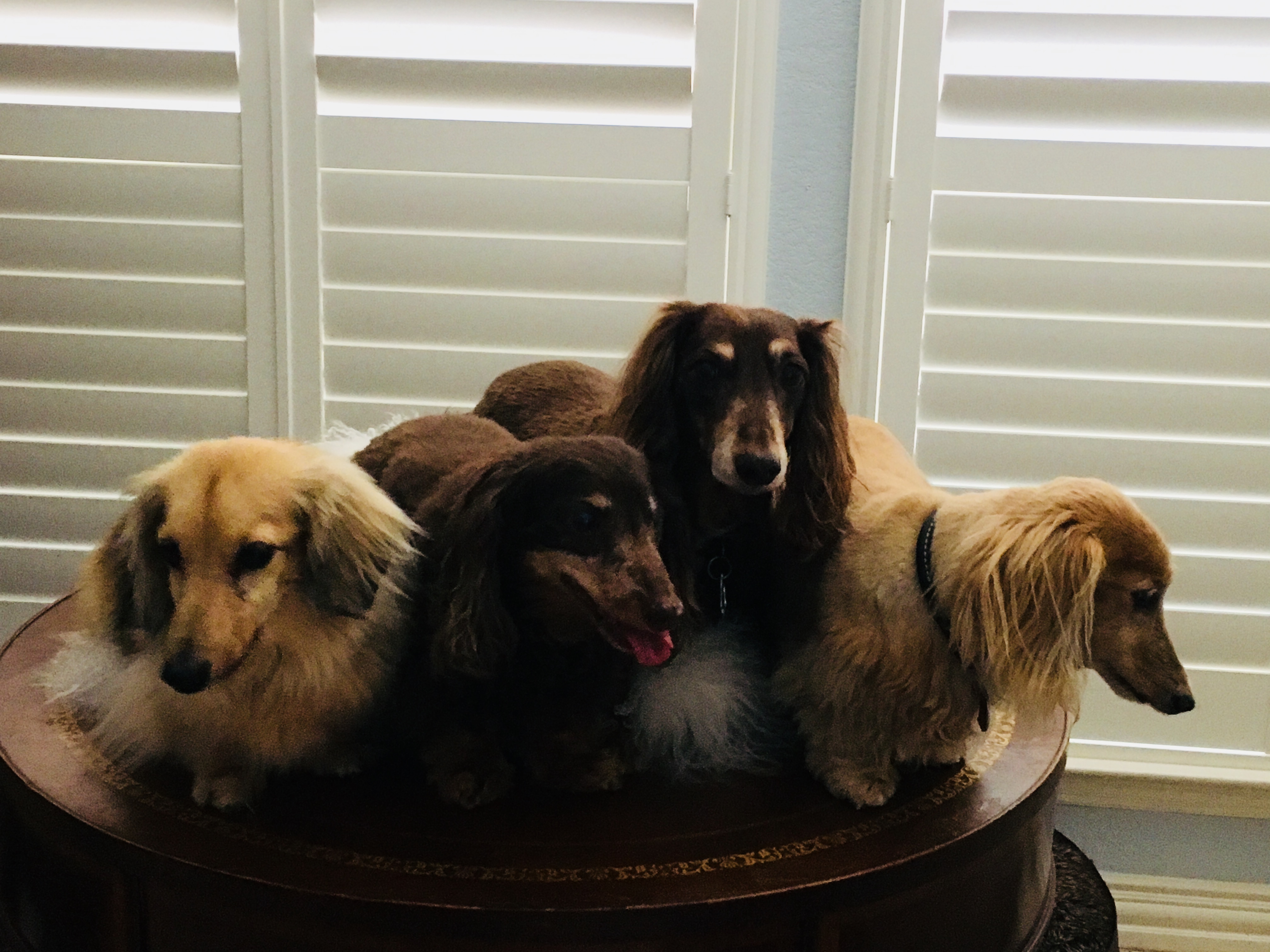 We may be old but feel we feel young thanks to BARF
I have four senior dachshunds ages 14, 13, 10 and 12. They are all long-haired and have beautiful coats. The maintain a good weight and have pretty good energy for their ages. No one believes how old they are. I have been feeding them BARF for many years. I attribute their well-being to being fed BARF!
- Lea N, Dallas, TX
bad stools be gone!
When we got Ginger from the breeder at 7 months old, she was having bloody stools. We contacted the breeder and the vet because it wasn't right. We started on the BARF Diet and the problem clear up in just 2 days! The bad stools were gone and replaced by normal, compact poops.
- Donna W, Union, MI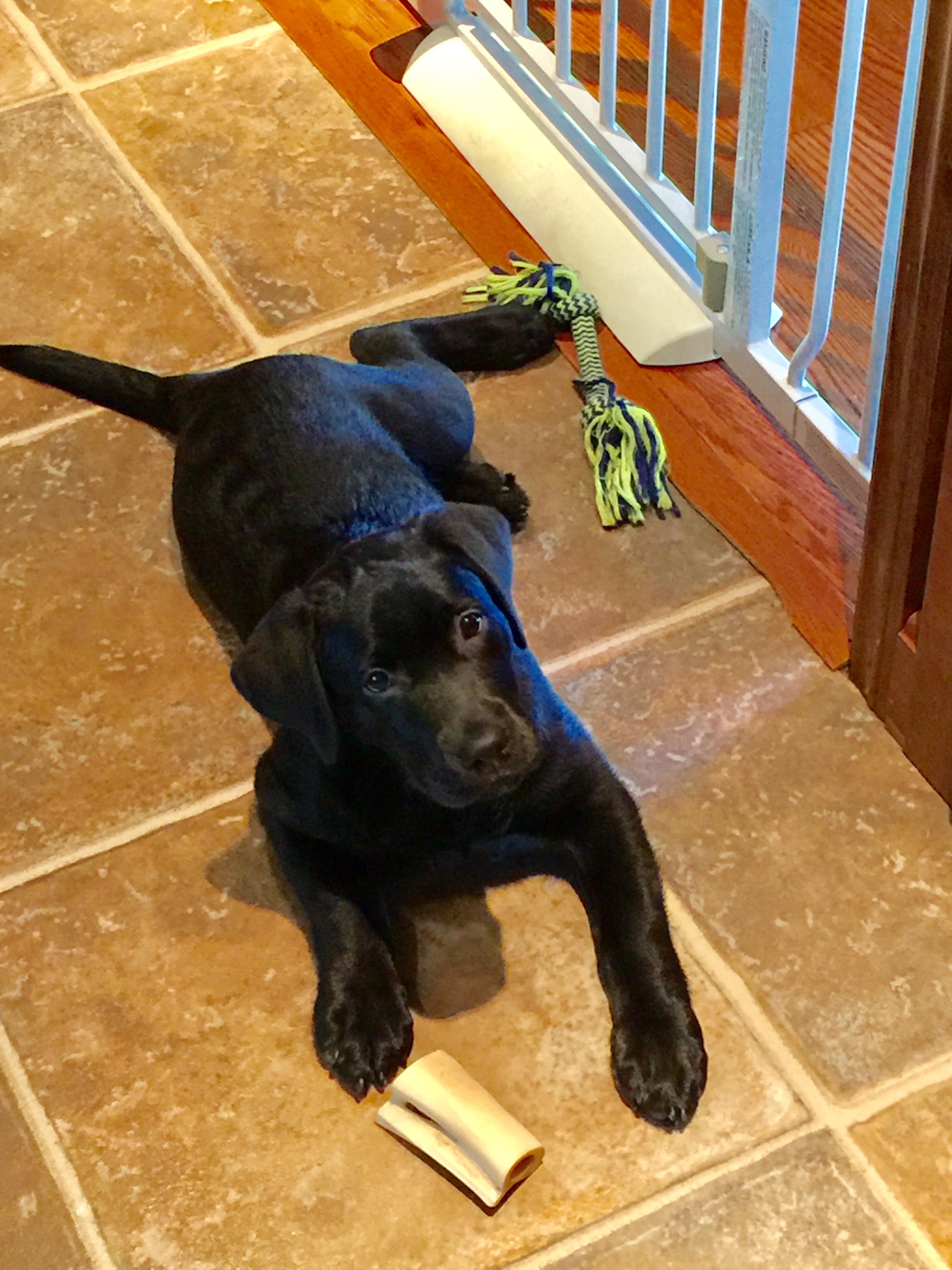 I'm in love with BARF
Sage is in love with her BARF food. She can't wait for meals. In fact she wakes me up in the morning to get her breakfast started. She is definitely a happy BARF customer!
- Kathy R, Quakertown, PA
proper diet for my poodles
I originally started on the BARF diet for my labs. I didn't like the foods you could get in stores because of all the garbage in them. I was dissatisfied with the food that they were getting so I started researching a better diet for them. They did well on it and now both of my poodles are on it too! Their energy and the life quality of my dogs has been the thing I love the most about the diet.
- Janet P, Elk Grove, CA
Long Time BARFER
I have been feeding BARF for a long time now. We started on it because Lucy, our mini poodle, was having terrible digestive problems. She had a crisis and had to be hospitalized. She was vomiting and losing weight quickly- just wasting away. We had to force feed her just to keep her alive. But she came out of it and now she is doing as best as she can possibly do. I think the change to raw saved her life!
- Charles R, Las Vegas, NM
Dynamic Duo
My dogs, Bella and Sophie, are doing well on the BARF diet. I will never go to anything else.
- Kay M, Boulder, CO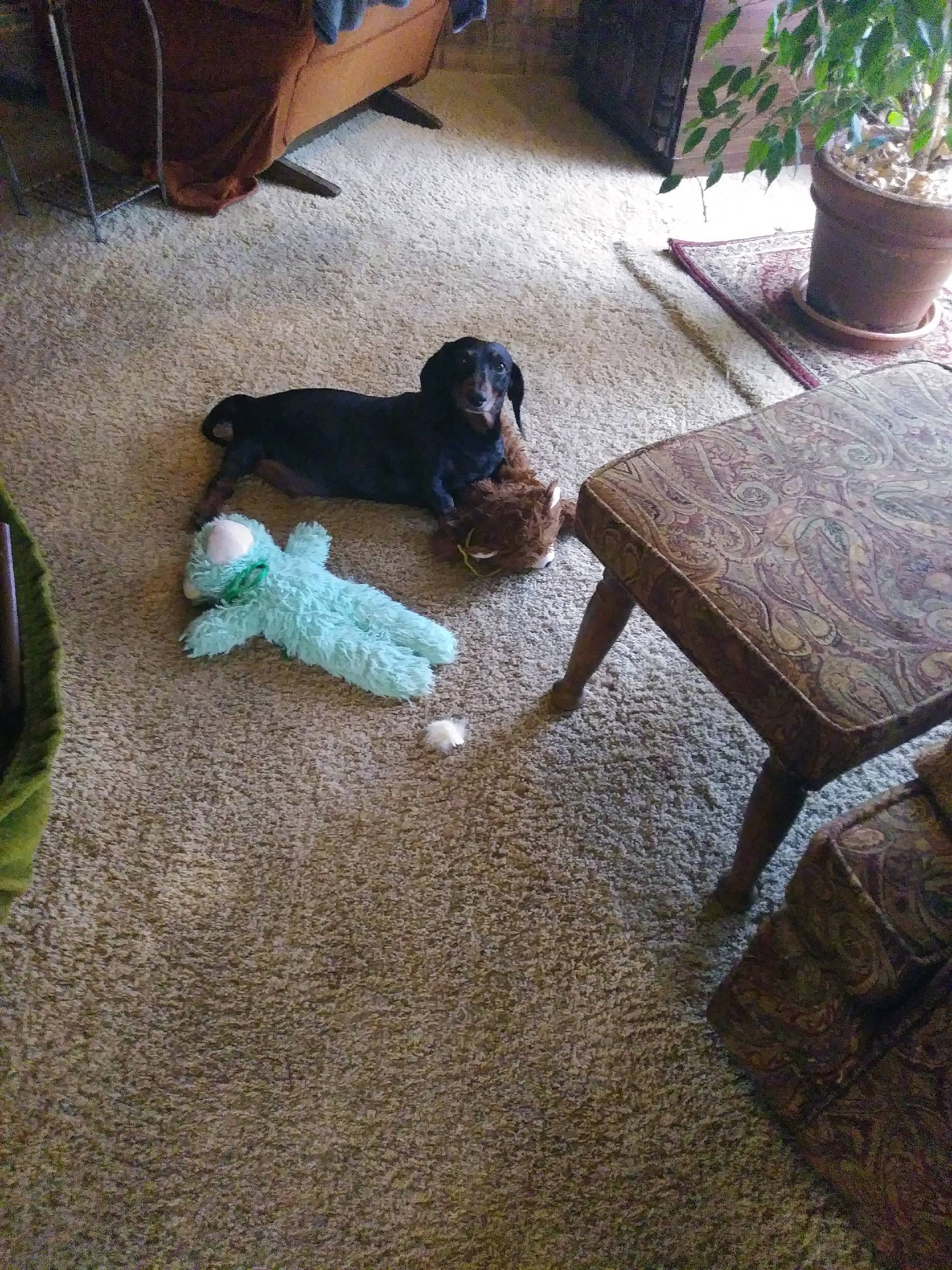 I Feel Healthy and Strong
This is my seven year old dachshund and he has been on barf food for at least two years. He can't walk but I bring him on a ginger lead walking every day and being on the barf diet has made him healthy and strong. Thanks barf world.
- Judy B, Pittsburg, TX
He just loves the patties, he inhales them!
Henry is my French Bull Dog. He has been on raw ever since we brought him home and has always been healthy. His poop is always solid and has no digestive problems. I mix his raw food with the salmon oil supplement and he has fantastic skin.
- Inna S, Arlington, VA
Buddy and Copper have slimmed down
; Buddy has not had any seizures in the month since we started and everyone's breath is much better.
- Denise D, Pembroke Park, FL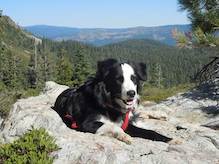 His hair is silky and his teeth are white.
Tinder had intestinal issues and it cleared up within 24 hours of being on the BARF Diet!
- Gail F, Cromberg, CA
This makes me happy
Willie is a standard schnauzer, just 4 months old and on a raw diet, so far he loves it and that makes me happy.
- Edward C, Oakdale, CA
Sam's food comes exactly when it needs to come.
With the AutoBARF Gold automatic shipping program, my Golden retriever Sam\'s food comes exactly when it needs to come. The BARF Diet patties are so easy to feed and he absolutely loves it!
- Chris F, Williamsburg, VA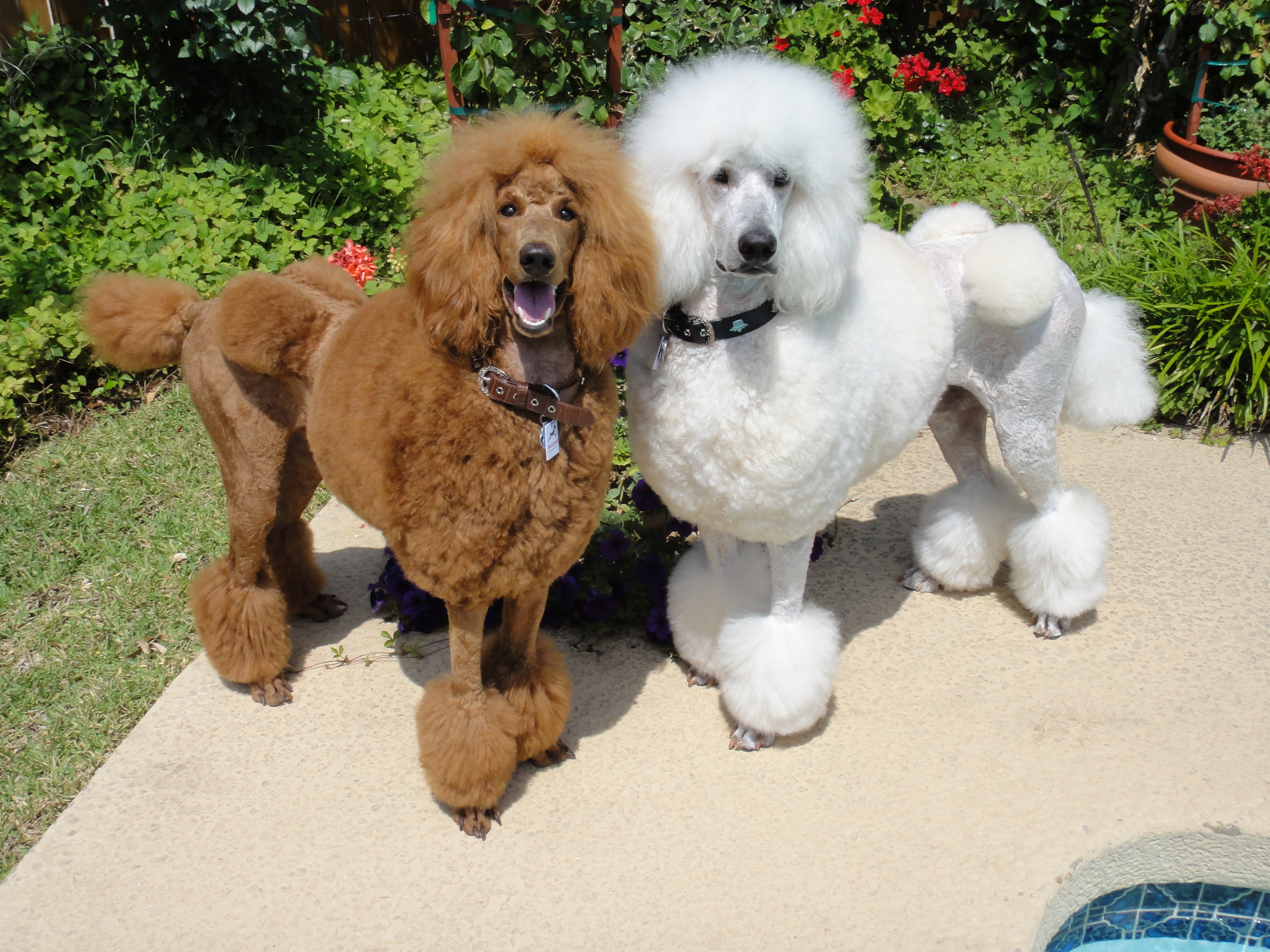 Pretty Poodles
Thanks so much for always taking such good care of my two special babies, Booh & Atticus. As puppies, my breeder, who is a top breeder and shower of standard poodles, suggested that if I wanted the best health for my dogs, I should use Barfworld. Both of my guys have been raised from day one with only your great diet. They are healthy and strong and love to play at the lake and run all day. I never feed them anything else. If we travel, I find a way to take their food with me. I also wanted to say a special thank you to all of the personal care you all give. I love your personal notes and hands-on care and attention. After seven plus years as a devoted customer, Fedex messed up the delivery this week. All I had to do was to call you guys and Autumn fixed my order instantly and is following up to make sure everything is better than alright. You really run this business like the old days when businesses really cared. Thanks for the best food and the best customer support!!!
- Cathryn H, Dallas, TX
He could clear a room with his gas.
We began using BARF for our older dog Nicholas, who was plagued with allergies and digestive problems. But after the BARF diet, he never had an episode of gas or diarrhea again. He thrived and so did all our pups.
- Barbara N, McDonald, PA
One of our yellow labs, Scotch, can be quite the picky eater.
He gets bored with his food and doesn't always eat at mealtimes. So we got the Etta Says! Treats Liver Sprinkles Protein Powder and started topping his food with that and now he gobbles it right up! ?
- Donna S, Colombia Cross Roads, PA
Young Again!
Remy LOVES the BARF Combo patties !! He's been eating them for six weeks , and we definitely see increased energy and playfulness. At 8 years old , he is acting like a pup again ! Lou and Sherrie Bialota Middletown Delaware
- LOU B, MIDDLETOWN, DE
Kibble made me BARF
Rocky is doing really well and he loves the patties. And we love them because they are easy. It's a lot better than giving him dry food. We tried him on some high end kibbles but it never agreed with him. He got diarrhea immediately. We stopped it all together and now he is doing fine on BARF.
- Hollis B, Modesto, CA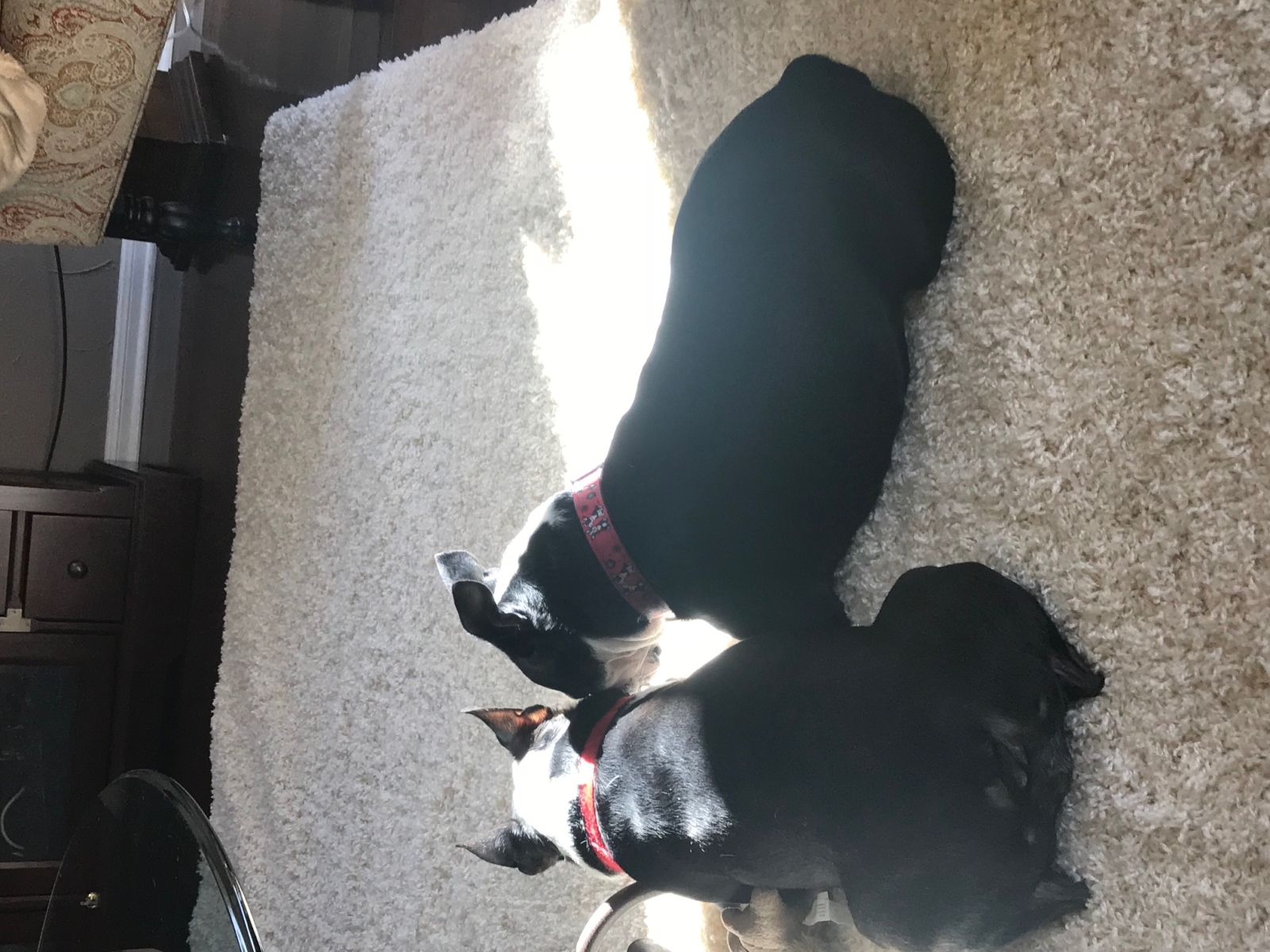 No More Gas
I have noticed their weight is now in line - they have little waists now. There is a little less itching and no gas. Poops are awesome now! They are smaller and seem to disappear quicker than I can pick them up.
- Delia W, Irving, TX
Balanced Diet
I've been feeding raw food for years, but the BARF diet is the only WELL BALANCED raw food diet I've found. We love it.
- Stan B, Fairhope, AL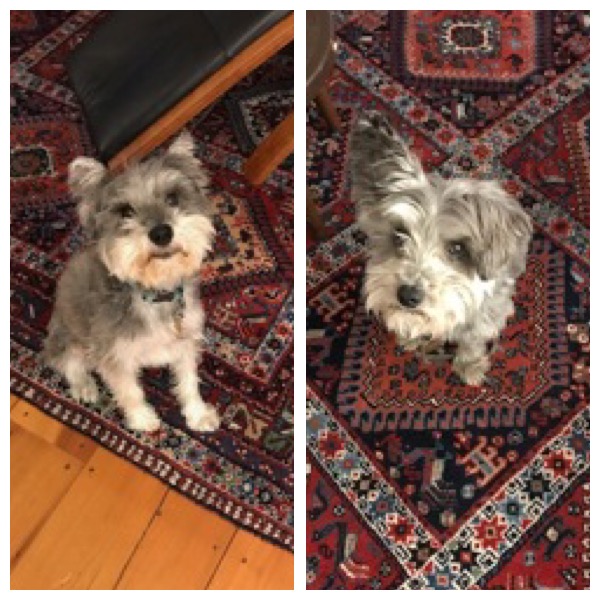 We are very happy clients!
Since changing our dogs to the BARF diet, their weight normalized and they are much more satisfied with their food! Service is excellent, shipping is always on schedule, and communication is a top priority. Thank you BARF World!
- Julie B, Hampton Falls, NH
BARF from the Beginning
I don't have a Before and After testimony, for comparison, to talk about health improvements I have seen in my dogs. Why? Because I have always fed my dogs the BARF diet, even before the BARF World company was born. I studied all of Dr. Billinghurst's books in order to comprise a homemade BARF diet based on his recommendations. Many of my friends and family were in awe that I would put the time in to study the raw approach to preparing a homemade diet...besides,
- Mary B, Uniontown, PA
My son's dog stays with us sometime and has a lot of energy.
When she gets playing with my dog, Sarah, they are too much for my big dog, Elvis, he doesn't like it. They get out of control sometimes. I give the pup 2 sprays of the Rescue Remedy and 20 minutes later she is a lot calmer. It takes her down a notch.
- Julie S, Dunedin, FL
We love the BARF Diet.
Our five little yorkies are so happy and active. Their hair looks great and we're really pleased about this product. Plus it's great that when they poop that there's not a lot of mess. We make sure to tell all our friends about it!
- Bill and Linda T, Point Comfort, TX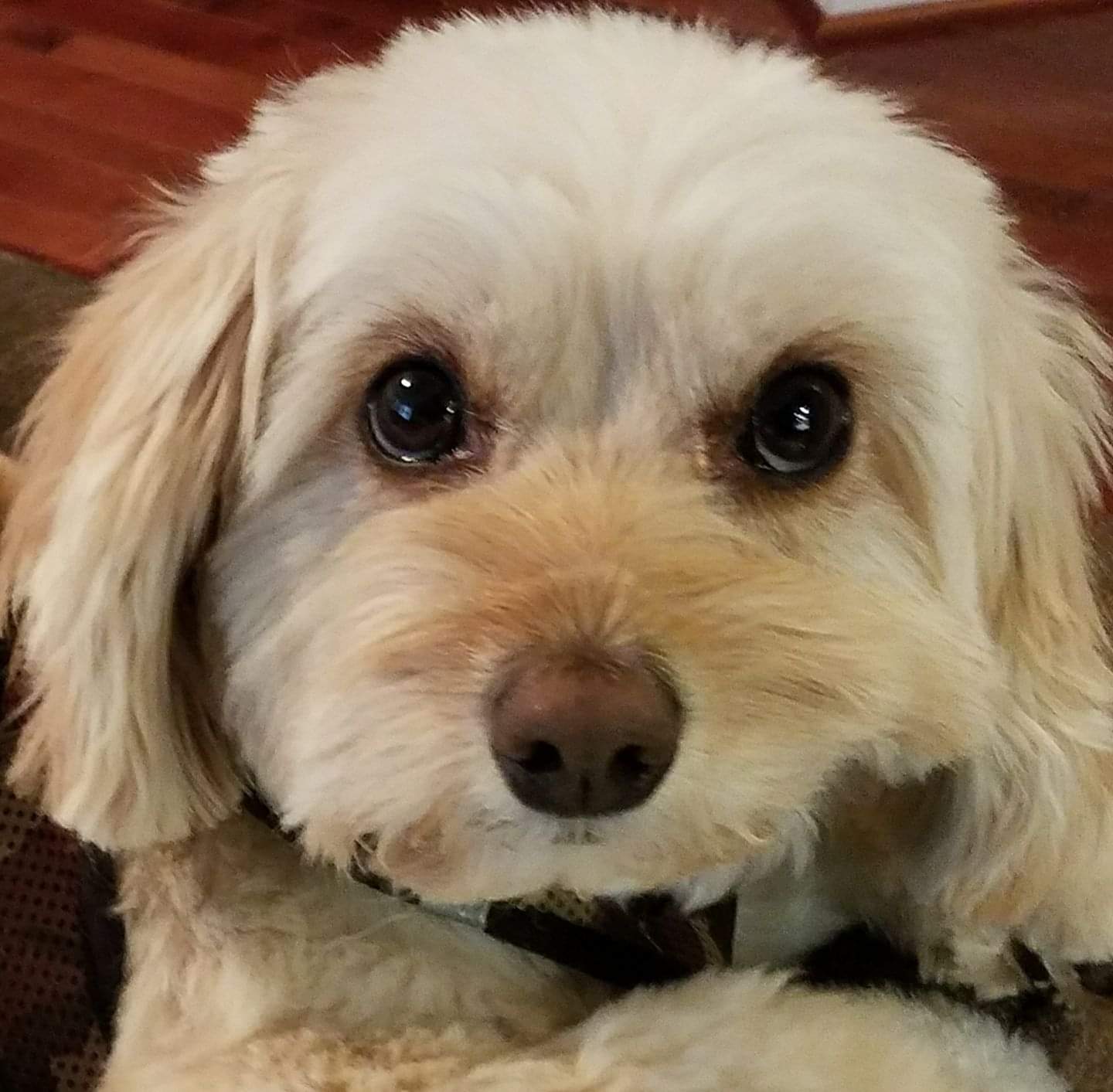 Our chiropractor recommended we try BARF.
Our pup was suffering from severe spinal issues and our chiropractor recommended we try BARF. That was over 2 years ago and I will never go back! Our sweet boy is back to his old self and loving life. He also loves the food which is a plus! We love our BARF family so keep doing what you are doing- you make a difference to us! Thank you!"
- Alison G, Ashburn, VA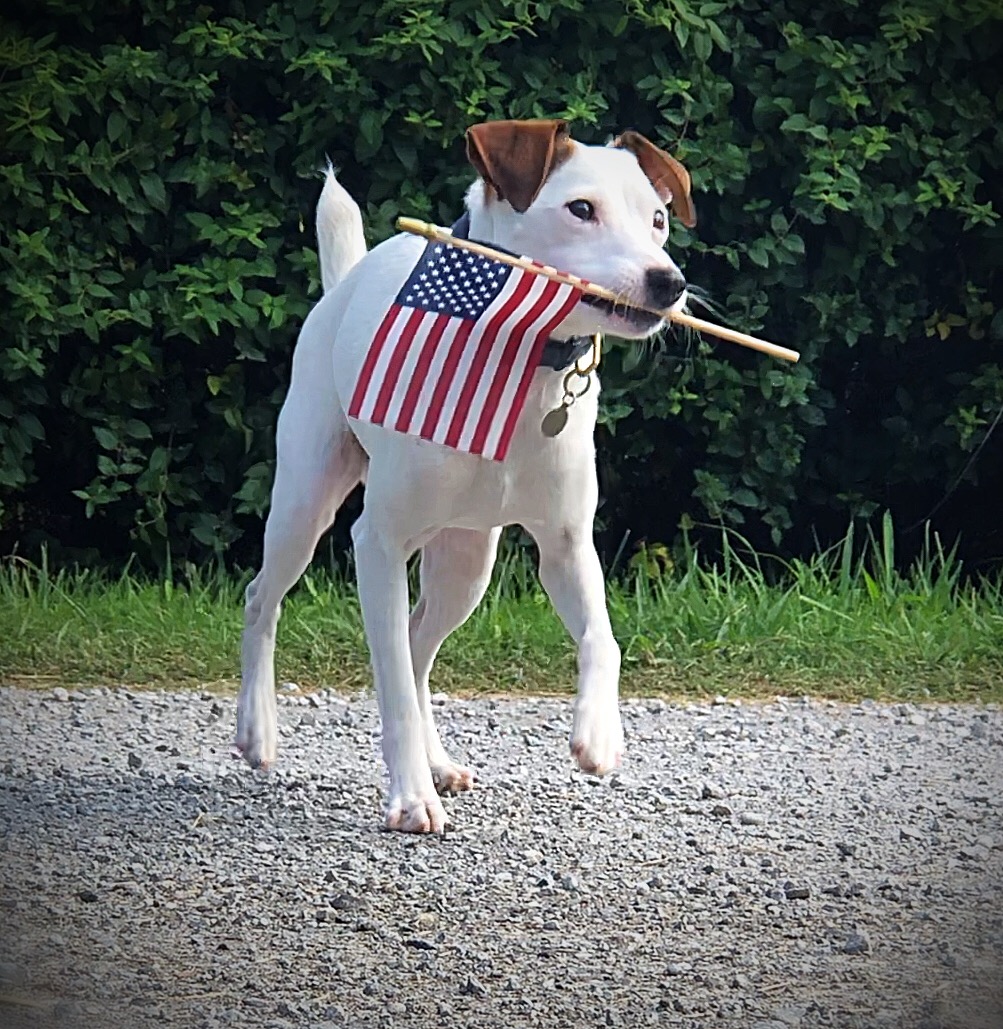 The Competitor
This is Fisher. He competes regularly in Agility and nosework competitions. We get tons of compliments on how great he looks since he's been on the BARF diet. We have been so happy with how the 2 dogs we tried the diet with have looked and felt that we have now put a third dog on it. The dog we just put on the diet has had inflamed eyes since we have had her (she was a rescue several years ago). In the two weeks that she's been on the diet we have noticed the whites of her eyes are white and not red! We highly recommend this food! The customer service has been great as well, super friendly and fast delivery !
- Julie F, Inola, OK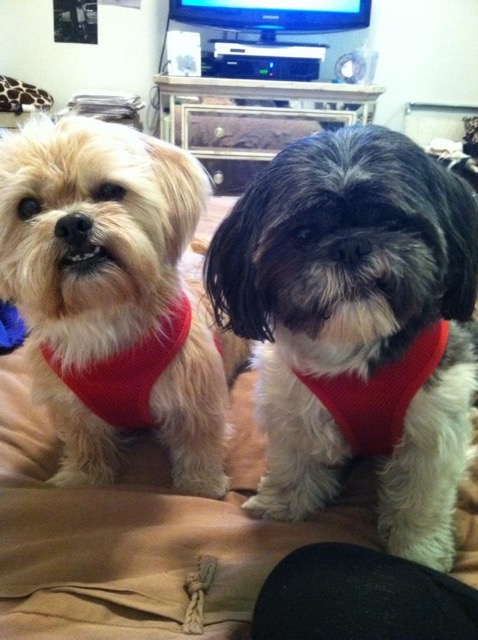 BARF for LIFE
I've been feeding my guys BARF since I adopted them at 2 years of age. They are around 11 now and still look and act young. I attribute this to the BARF diet! Thanks BARF!
- Lori B, New York, NY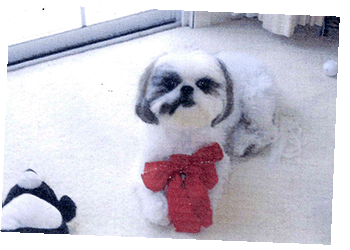 From the Beginning
Milly's been on the BARF Diet from the beginning and she's doing fine. We never go to the vet unless its for a shot. I'm so pleased with that. Both of my daughters have pets on BARF too.
- Jean H, Novato, CA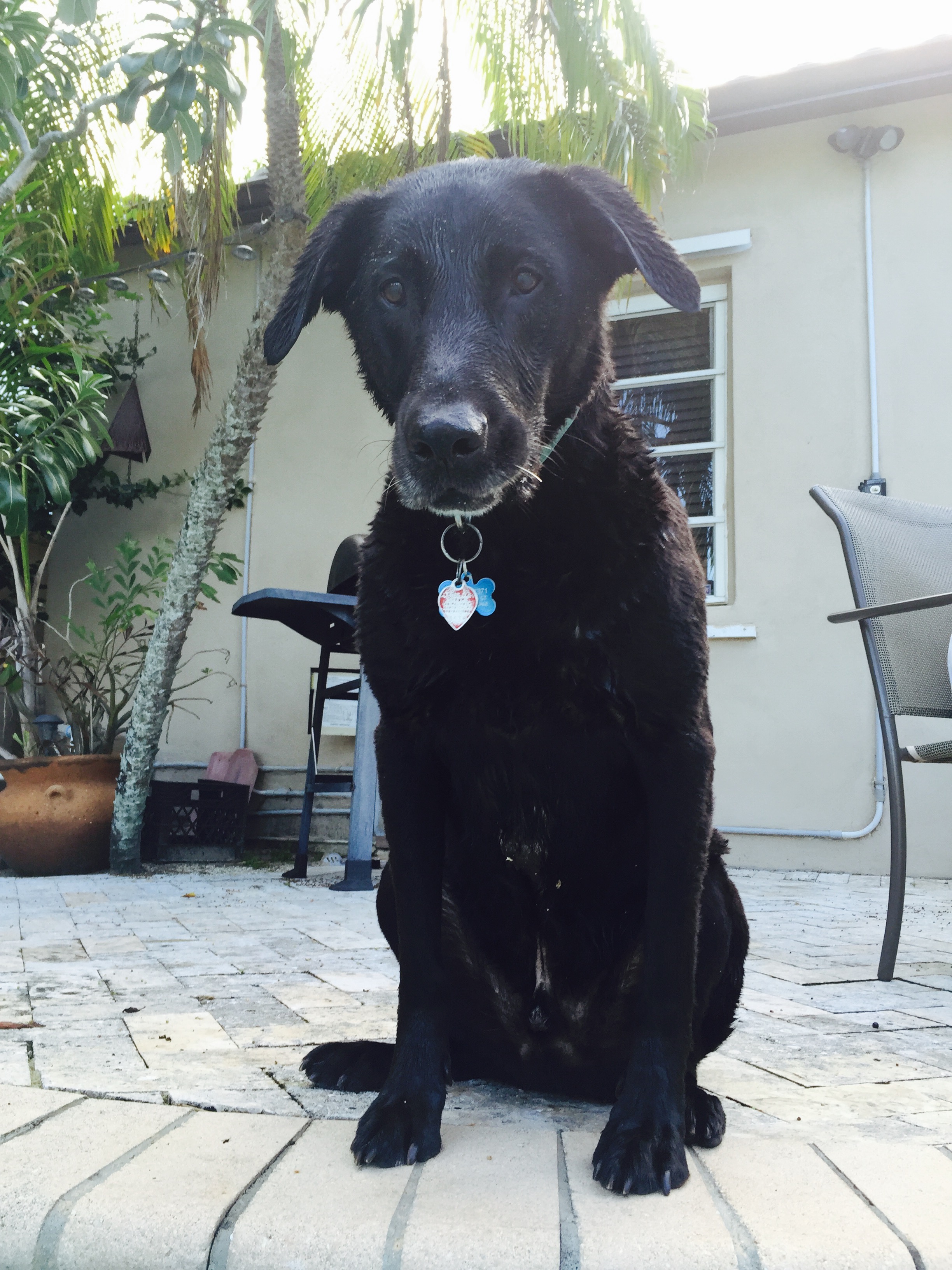 Mighty Manny
Manny is doing great on BARF. He loves the food. He's 8.5 yrs old and the people at the park usually guess he's around 3. It must be the BARF!
- Joshua H, Ft. Lauderdale, FL
The Adorable Stewart
Stewart, my adorable Westie, was having bouts of gastritis. No matter what the vet prescribed the gastritis was getting more frequent and intense. The next step was going to be a gastroscopy. I started researching causes/cures for gastritis and came across the benefits of a raw diet which then led me to the BARF diet. Since starting the BARF diet almost two months ago, Stewart hasn't had any gastric upsets. In addition his coat and breath have improved. Plus he hasn't needed any Medrol for itching. I couldn't be happier and Stewart really enjoys his meals!
- Barbara B, East Moline, IL
I have NO doubts about the BARF World diet and its great benefits!
I am getting ready to reorder and I thank you very much for the coupon. We discovered the BARF Diet about 2 years ago. We knew that our vet would "freak" if we mentioned a raw diet. I have a 2½ year old, rescued, Corgi mix named General (23 lbs.). He was a "picky" eater so the vet had us add canned food to his dry food. His coat was blond, one-color, dull and dry. After putting him on BARF, his coat became soft and shiny with beautiful markings. He also eats with relish! At General's yearly visit to our vet, I explained the reason for putting him on a raw diet. The vet said General was doing great. She noted that his coat was the best she had ever seen it. She asked about my sickly Bichon, that she had seen several months before. She asked, "Amit has been awfully quiet?" I said, "Yes, he's doing really well!" I did not mention his dietary changes! I have a 12 year old Bichon, named Amit (Ah-meet), (18 lbs) Hebrew for "friend." He was sick from puppyhood. His first three years, he did not want to eat. When we could finally coax him into doing so, he threw up most of the time. Poor little guy! The vet finally discovered he was "allergic" to his food and put him on a prescription Duck and Potato diet - duck byproducts (duck bills, toenails, etc.) and yum!... potatoes. He still had horrible allergies and chewed his feet and legs until they were infected at times. For years, he was on two prescriptions to keep his billious stomach syndrome and pancreatitis from acting up: cimetidine and metaclopramide. I gave him allergy shots. After Amit had just seen the vet for his yearly checkup and bloodwork, then we introduced him to the natural diet -VERY gradually. He began to improve and after a year, we returned to the vet for his regular visit. The proof was in the pudding, I mean the BARF! She did not disagree with the results! He is now our "bouncing Bichon." He is off all meds and once again, he is alert and playful. (We also give him E-Omega Coat.) Once again, thank you for the coupon. Because of the expense, we do mix some natural dry food with the BARF. However, we make up the extra cost for food in saved vet bills. Thank you for this food that gives our precious companions good health and helps us to increase the years they spend with us.
- Dusty A N, Westampton, NJ